Our Science
Trishula is dedicated to improving the outcomes for people with cancer. TTX-030 is a first-in-class antibody that inhibits the activity of CD39. TTX-030 targets the ATP-adenosine pathway and inhibition of CD39 is believed to modulate immune suppression within the tumor microenvironment, thus increasing anti-tumor immunity.
Pipeline
The clinical development plan for TTX-030, a novel immunotherapy, is focused on restoring and bolstering immune responses in the tumor microenvironment.

See clinical trials: TTX-030-001 (NCT03884556) and TTX-030-002 (NCT04306900)
ATP and Adenosine in the Tumor Microenvironment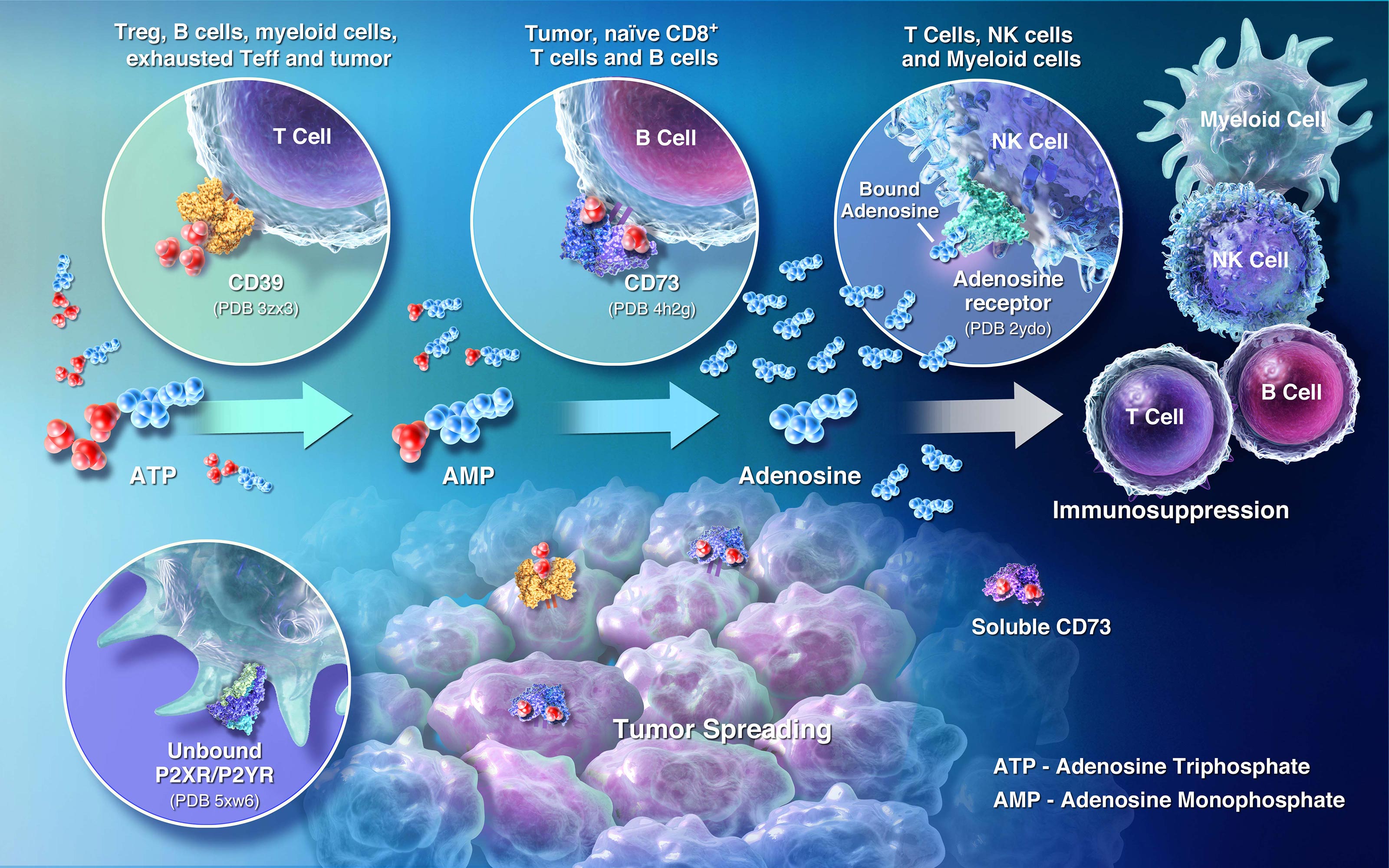 Tumors employ various strategies to create an environment that reduces the immune system's ability to detect and fight cancer.
The ATP-adenosine pathway plays a key role in establishing an immunosuppressive tumor microenvironment (TME) by driving the conversion of proinflammatory, extracellular ATP to immunosuppressive adenosine. Trishula's TTX-030 aims to reverse this process in two ways:
By inhibiting the production of adenosine in the TME, TTX-030 prevents the adenosine-mediated inhibition of immune effector cells (including T cells, B cells, NK cells and myeloid cells).
By maintaining high levels of extracellular ATP, TTX-030 enables the stimulation of dendritic and myeloid-derived cells necessary to support innate and adaptive immunity.
This dual mechanism of action is designed to reverse the immunosuppressive conditions within the TME and restore the immune system's anti-tumor capabilities.
TTX-030, A NOVEL, FIRST-IN-CLASS, ANTI-CD39 ANTIBODY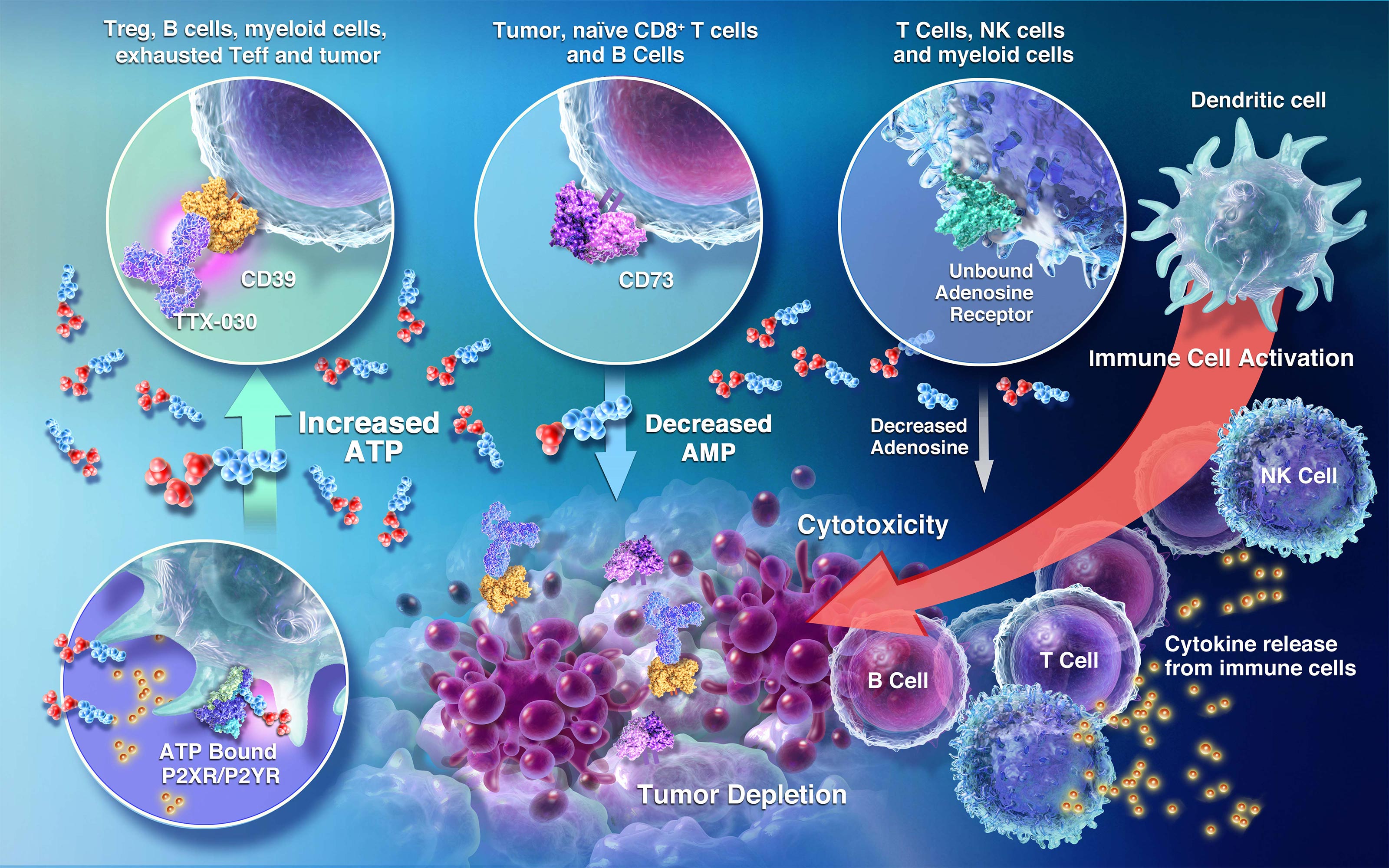 TTX-030 is an antibody that inhibits the activity of CD39, the rate-limiting enzyme in the conversion of ATP to adenosine in the tumor microenvironment.
TTX-030 is being studied in phase 1/1b clinical trials as a monotherapy and in combination with anti-PD-1 immunotherapy and standard chemotherapy in adults with advanced cancer (NCT03884556 and NCT04306900)